Back to all posts
Posted on
Kindergarten Registration 2023-2024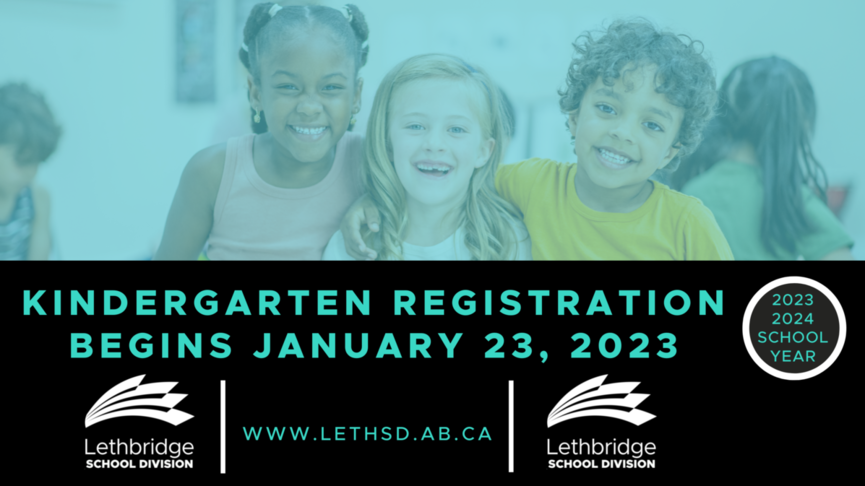 We will be accepting Kindergarten registrations for the 2023-2024 school year starting Monday, January 23, 2023 at 8:30am. 
In order for your child to be eligible for the 2023-2024 kindergarten program, they must be 5 years old on, or before, December 31, 2023.
General Stewart will be offering kindergarten as follows:
Monday-Thursday mornings and scheduled Fridays
Registration forms can be accessed by clicking the button below. 
2023-2024 Kindergarten Registration Package
Please email or drop off completed and signed registration forms to stewart@lethsd.ab.ca on, or after, Monday, January 23, 2023. A copy of your child's birth certificate and current proof of address (e.g. parent/guardian's driver's licence, or utility bill, or rental/lease agreement) must be provided when your submit your registration forms. If you don't have a copy of your child's birth certificate please contact our office at 403-328-1207
If you live outside of the General Stewart Elementary boundary, but would like to attend kindergarten at General Stewart in 2023-2024, please complete and submit the Out of Boundary Application for Admission form.  
Kindergarten out of boundary form