Resources
Scholastic Book Orders

Reading every day is the best way for children to become independent readers. Please consider using class code RC709786 when purchasing books scholastic.ca/clubshop and our school will earn 20% of the value of the order in rewards. Thank you for your support! Here's to a great year of reading!
Lethbridge Public Library
Rocky Mountain Book Award
"The Rocky Mountain Book Award invites students and educators to participate in our readers' choice program. This program is designed to stimulate the reading interests of students in grades 4 – 7. The Rocky Mountain Book Award is an Alberta based program designed to connect young readers with exemplary Canadian literature."
Retrieved from https://rmba.info/
Games & Links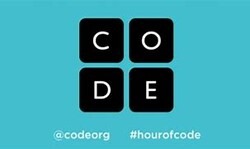 Dewey Game:
Mrs. Lodge wanted a fun way for students to practice putting books in order so they can better understand call numbers. She asked Mr. Lodge, a web developer, to help her make a game for her students and together they created Shelver. 
Code.org
A great website for learning basic computer code. 
ABCYA:
 Educational games for Kindergarten to Grade 5 students. 
Build Your Wild Self:
 Create a special zoo animal/human. 
Great Websites for Kids:
 From the American Library Association, a vast collection of websites covering subjects such as animals, the arts, reading, science, and much more.  Also includes sites for parents, caregivers, and teachers.   
Online Books and Read-Alouds
Tumble Books- send me an email for the password and username